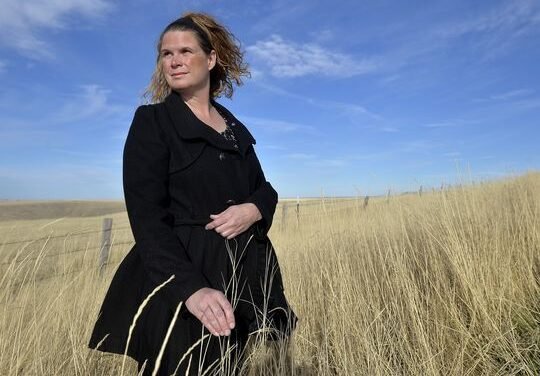 A battle is brewing in Great Falls, Montana. Set midway between the mountainous national parks of Glacier and Yellowstone to the west and the open plains of the east, Great Falls is home to Malmstrom Air Force Base and more than 60,000 residents. It has a reputation as a scenic, peaceful place to live.
At least it did until the Canada-based Friesen Foods targeted the outskirts of town for a more than 3,000-acre multi-species slaughterhouse operation. The massive facility, dubbed Madison Food Park LLC, would process poultry, hogs and beef cattle — not to mention house a dairy and brewery on the property. It's unlike anything to come into Montana and would be one of the largest in the nation if built.
Since Friesen made its plans known, residents of Great Falls have taken a stand to protect their community with a no-backing down  attitude that has the state sitting up and taking notice.
The community effort began in June 2017 when Cascade County approved changes to the existing regulations allowing agricultural Special Use Permits for rendering operations, wholesale feedlots, and large-scale meat processing. The decision came after Cascade County Commissioners met with the owner of Friesen Foods. That decision opened up a battle for the future of Great Falls.
In 2016, nothing like this could have ever been built,  said Stacy Hermiller, a Montana native and Physician's Assistant who has lived in Great Falls since 2003. Her 20-acre property is just one mile away from the proposed facility.
My property would border the facility property. When I look outside I will see it. We don't have anything like this anywhere in our state. 
They are using my house as a mile-marker from the lagoon,  says Tony Poupa, a Montana native and a military vet who is also in the eye of the storm.
Poupa has nearly 20-acres with a house he and his wife built to retire in. He also has a specific reason to be concerned with the proposed mega-slaughterhouse. His wife suffers from immune system damage she sustained from exposure to toxic gas during a 1997 sewer hazardous event.
It would definitely affect her health. 
The proposed size and scope of the operation is unprecedented in Montana. The plan is for the enormous facility to process approximately 500,000 head of cattle, 3 million hogs, and 30 million chickens per year. It is projected to use an astronomical one-billion gallons of water annually from the Madison aquifer while producing an unfathomable 300 million pounds of animal waste in the same timeframe. And it is claimed there are 3,000 jobs coming to the area because of the operation.
A lot of our agriculture is done by the local community,  says George Nikoloukas, a New York transplant whose 6-acre property is located just 2 miles away from the proposed facility.
We are definitely not familiar with big processing plants and are not familiar with industrial and large-scale agriculture like CAFOs. 

There's so many bad things. Environmental issues, water quality, the waste, property values and the impact of this on the community. 
At the statehouse, Friesen Foods has promoted economic development and job creation as an incentive for the mega-slaughterhouse locating to Great Falls. Yet, Great Falls does not have a high demand for jobs. Instead, the city is currently experiencing a worker shortage given its location and the booming nature of its healthy economic climate. Nikoloukas says residents are concerned and puzzled by the jobs pitch.
We just don't have the demand for jobs. We aren't desperate for jobs. We speak in paragraphs and the only thing they say is jobs. 
Hermiller shares the concern that the influx of workers will overwhelm the schools, hospitals and the healthcare system overall.
The influx of 3,000 workers will overwhelm Great Falls. As a healthcare provider, many of my colleagues have said that they will leave if they put this processing facility in. We can't afford to lose the physicians. 
Some also worry about what the Friesen operation could signal for the future of Montana, a state with the enduring slogan The Last Great Place. Nikoloukas says:
Montana is a pristine state and we have a streak of conservation. It would be sad if we succumbed to massive and industrial ag.
Hermiller agrees.
I love living in the country and the beauty of Montana. It's a beautiful area and I hate to see it scar our area and environment like it will. 
In an effort to make sure their community does not become yet another hub of industrial agriculture destruction, pollution and waste, Hermiller, Nikoloukas , Poupa joined their neighbors to form the community group Great Falls Concerned Citizens. The impact of the organization was felt immediately with wide-scale resident involvement and a local news flow via a popular Facebook page that keeps residents informed of the ever-changing situation that could change their lives and their futures forever.
In an early positive outcome, Friesen withdrew its original application. Yet the expectation is that they will submit an amended petition soon.
We started really early, but it's still a hard fight and by no means do we have a big upper hand. It's still a huge thing to knock down. 

If they are granted permits, we have plans to continue fighting every step the way.
Poupa admits there is a lot at stake if the community doesn't continue the fight and wonders how the state could ever allow such an outrageous project to get this far
If it gets built I see no way that we could stay here. I invested tons of money and six years of my life building this house. It doesn't seem fair that a corporation is trying to run me out. I fought in support of two Gulf Wars, I have been stationed all over the world in support of this country and I feel like my government is trying to stab me in the back. 