October 26, 2022
Socially Responsible Agriculture Project (SRAP) affirmed its support of Prop 12 when the U.S. Supreme Court heard oral arguments on October 11 regarding the ballot measure that was passed in 2018 by the majority of California voters. 
Prop 12 set standards for how foods sold in California are produced. It requires more humane living conditions for calves, pigs, and chickens raised for food, which creates important market opportunities for small, independent farmers willing to meet the stricter standards. 
The legislation fell into the hands of the Supreme Court after it was challenged by the National Pork Producers Council and American Farm Bureau Federation, who argue the measure will disrupt the market control of the multinational meatpackers they represent. 
SRAP's Executive Director, Sherri Dugger, told the Sacramento Bee that Prop 12 supports healthy competition in the marketplace and consumer choice.  
"We want to see the Supreme Court support what consumers want," she said. 
On August 15, SRAP and 17 organizations filed an Amicus Brief with the Supreme Court in support of Prop 12. The brief challenges any opposition to the law and advocates for farmers outside of the hyper-concentrated supply chain. 
We believe the lack of healthy competition in the pork industry has led to lower prices paid to producers and higher prices charged to customers—all while eliminating consumer choice.
SRAP and its partners, in solidarity with small, independent farmers nationwide, support the rights of voters to set standards for how their food is produced.
READ: Socially Responsible Agriculture Project Affirms Support of Prop 12, as U.S. Supreme Court Hears Oral Arguments
Poultry cracked open: Life behind the contract 
Industrial livestock production is cruel to animals and toxic to the environment. This model of agriculture—which more closely resembles a factory than a farm—harms more than just animals and the planet. It also hurts small farmers, who are often exploited at the hands of agribusiness giants.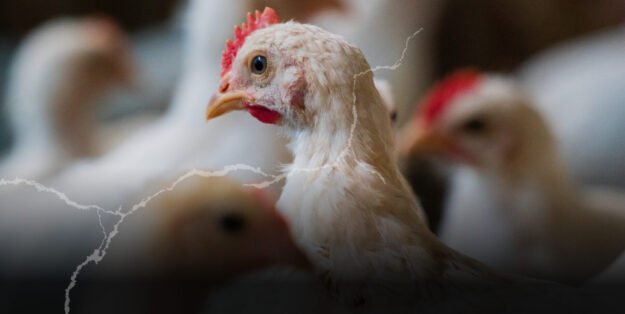 Through SRAP's Contract Grower Transition Program, we look for ways to help farmers leave this system behind by training them to work with the communities most harmed by industrial agriculture.
"Poultry Cracked Open," a four-part series on Facebook Live, features three former contract growers (who now serve on SRAP's team) and their personal stories of feeling trapped in the contract grower production system. 
The former growers discuss how the industry's "tournament" system creates a discouraging way for farmers to earn a living, and why proposed changes to the Packers and Stockyard Act could lead to better protections for small farmers.
WATCH: Poultry Cracked Open: Life Beyond the Contract
Help stop factory farm gas in Delaware!  
If Bioenergy Devco has its way, Delaware could soon become ground zero for factory farm gas production. 
Home to a billion-dollar poultry industry, Delaware produces about 280,000 tons of poultry waste each year, most of which is applied to the state's cropland.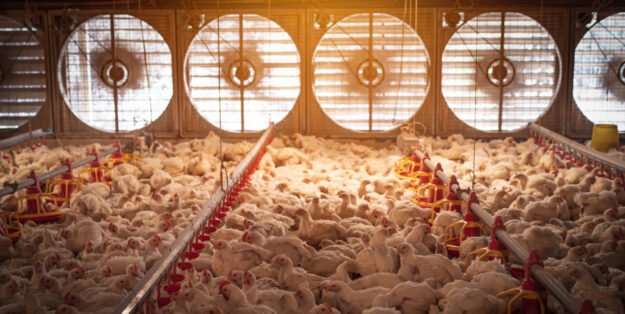 Bioenergy Devco wants to capitalize on that waste by expanding its operations in Seaford with the launch of a new facility that would transform poultry waste from Delaware, Maryland and Virginia into factory farm gas.
The operation could be the first in the U.S. to convert complex chicken waste into factory farm gas on a regional-scale.  The impact of the waste byproduct is widely unknown, however; communities located near storage sites report cancer rates, water pollution, and nuisance odors.
Despite strong opposition from locals, the Bioenergy Devco project was approved by Sussex County Council last spring. Now, it needs approval for multiple state and environmental permits from the Delaware Department of Natural Resources and Environmental Control (DNREC).
If approved, the operation would truck 250,000 tons of poultry waste into Seaford each year, further polluting the state's natural resources and placing underserved and communities of color at risk. 
Maria Payan, SRAP senior regional representative, said: 
"It's disgraceful that the two closest communities to the proposed Bioenergy Devco project are primarily low-income communities of color. The Biden administration's commitment to environmental justice requires fence line communities to have a seat at the table—and that's not happening in Delaware, the president's home state." 
On Wednesday, October 26 at 6:00 p.m. ET, DNREC will hold a virtual public hearing on the proposed project. The hearing, which will be translated into both English and Spanish, will allow pre-registered attendees to express their concerns about the project. 
Delaware residents have until December 2, 2022 to provide final written comments to the DNREC.
Click here to join the virtual meeting. 
Click here to pre-register to issue verbal comments during the hearing.
SRAP partners with Thriving Earth Exchange
Good news! SRAP is partnering with American Geophysical Union's Thriving Earth Exchange program to advance research that supports our Contract Grower Transition Program.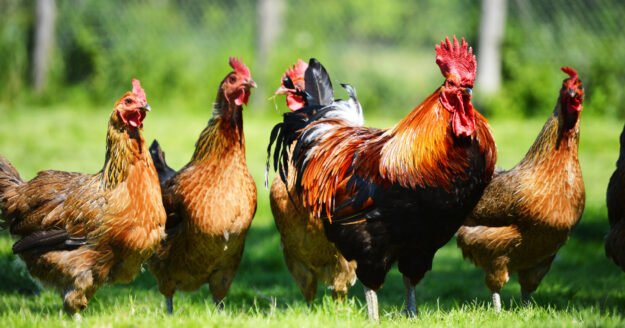 Thriving Earth Exchange supports community science by helping communities find resources, project managers, and experts to address their concerns. Together, they work to help communities be more resilient and responsive.
The 6– to 18–month project aims to develop a better understanding of the support needed to help farmers trade industrial agriculture for socially responsible food systems that uplift small farmers, improve soil health, strengthen rural economies, and reduce environmental pollution. 
The partnership will provide personalized support, community connections, and opportunities to amplify awareness about the impact of our Contract Grower Transition Program.  
READ: SRAP Partners With Thriving Earth Exchange to Help Contract Growers Leave the Industrial Ag System
SHARE it on Facebook, Twitter, and Instagram
---
About SRAP 
For more than 20 years, SRAP has served as a mobilizing force to help communities protect themselves from the damages caused by industrial livestock operations and to advocate for a food system built on regenerative practices, justice, democracy, and resilience. 
Want to support our work? Make a donation here. 
Want to stay connected? Don't forget to become a subscriber.