Board of Directors
Monica Richardson Brooks is a community leader who organizes against the expansion of mega-poultry complexes on the Eastern Shore of Maryland.  Monica co-founded the citizens group Concerned Citizens Against Industrial CAFOs, which recently stopped the siting of what would have been the largest-ever poultry complex in Maryland. Monica is also on the Board of the Socially Responsible Agricultural Project, a national grassroots organization that educates the public about the devastating effects of industrial agriculture, while working directly with impacted communities. Personally, she is a pastor's wife, mother, business owner and Spanish teacher.  While she leads a full life, she will never be too busy to fight for environmental and social justice. Monica is passionate about empowering and educating her children and the community she loves about the importance of civic engagement. 
---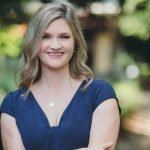 Jessica Culpepper is Director of Public Justice's Food Project, which uses the courts to transform industrial farm animal production into a food system that is just, transparent, and accountable to people, not profit. Before joining Public Justice, Jessica was a Barker Fellow and Staff Attorney at the Humane Society of the United States in the Farm Animal Welfare Division. She is a graduate of Georgetown Law, where she focused her studies on the intersection between environmental law and critical race theory.
Before her career as an attorney, Jessica worked on vegetable farms, at urban farm nonprofits, and farmers markets in food deserts. She obtained her undergraduate from Warren Wilson College, a sustainable agriculture work college in the Swannanoa Valley of North Carolina, where she worked in the farm that grew food for the college. She continues her advocacy outside of her work, serving on the founding board of the nature justice organization Butterfly Highway, on the board of her alma mater Warren Wilson College, and is delighted to now serve on the board of the Socially Responsible Agricultural Project. Jessica lives in Davidson, NC, with her husband, three kids, and rescue dog and cat.
---
Aloma Williams Dew is a writer, teacher, and longtime advocate. Most recently, Aloma spent 13 years working as a field organizer at the Sierra Club. Previously, she taught high school history, English, and journalism in Michigan and Kentucky, and served as an adjunct lecturer at Kentucky Wesleyan College for more than 20 years. Aloma has also served as a chair of the Kentucky Environmental Quality Commission, chair of the Kentucky Commission on Women, a member of the Kentucky Humanities Council Speakers Bureau, and as founder and coordinator of the Healthy Foods, Local Farms Conference for 15 years. Aloma earned a Bachelor of Arts degree in history from Murray State University and a Master of Arts degree in history from Louisiana State University. In addition to spending time with her three children and four grandchildren, Aloma is currently working on a biography of Kentucky suffragist Josephine Henry.
---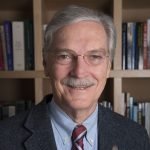 Robert S. Lawrence, MD is the Center for a Livable Future Professor Emeritus at Johns Hopkins Bloomberg School of Public Health and the founding director of the Center for a Livable Future (1996-2015), which supports research and develops policies related to the public health impacts of industrial food animal production, improving food security, fulfilling the right to food, and adopting healthier diets.
A graduate of Harvard College and Harvard Medical School, he trained in internal medicine at the Massachusetts General Hospital. Following his three years as an Epidemic Intelligence Service Officer, CDC, he joined the faculty of UNC Chapel Hill as clinical director of a community health services project funded by the Office of Economic Opportunity. From 1974 – 1991 he directed the Division of Primary Care at Harvard Medical School where he led the development of primary care and community health training programs throughout the Harvard system. From 1991– 1995 he served as Director of Health Sciences at the Rockefeller Foundation, overseeing grants to improve health in Asia, Africa, and Latin America. From 1995-2006 he served as Associate Dean for Professional Education at the Bloomberg School of Public Health.
---
Don Stull is professor emeritus of anthropology at the University of Kansas, where he taught from 1975 to 2015. Don holds a doctorate in anthropology from the University of Colorado, Boulder, and a master's in public health from the University of California, Berkeley. For the past three decades his research and writing have focused on the meat and poultry industry in North America; rural industrialization and rapid-growth communities; industrial agriculture's impact on farmers, processing workers, and rural communities; and food. Since 1998 he has studied agricultural transformation in Western Kentucky, where he is half-owner of a grain farm that has been in his family since the early 19th century. Dona's farm is located a few miles from a Tyson chicken plant and in the county with the most chicken CAFOs in the commonwealth. Don previously edited the journal Culture & Agriculture and co-edited Any Way You Cut It: Meat Processing and Small-Town America (University Press of Kansas, 1995). An updated and expanded second edition of his book (with Michael Broadway) Slaughterhouse Blues: The Meat and Poultry Industry of North America was published in 2013 (Wadsworth). His most research, funded by the Spencer Foundation, examined how the changing geography of immigration has affected schools and educators in Garden City, Kansas, a community he has studied for 30 years. Don is vice-president of the Organization for Competitive Markets; he and his wife Laura divide their time between Lawrence, Kansas, and Dona's hometown of Sebree, Kentucky.