Staff
Sherri Dugger, Executive Director
With nearly two decades of experience editing magazines and books, Sherri Dugger now puts her media and public relations experience to work in the agriculture field. Dugger has served as executive director of both Women, Food and Agriculture Network and Indiana Farmers Union and as a Midwest outreach consultant for Earthjustice and a policy and communications consultant for American Grassfed Association. She co-chairs a national coalition, U.S. Farmers and Ranchers for a Green New Deal. An advocate for local and regional food systems, environmental sustainability, humane animal agriculture, and diversified family farming, she also frequently lobbies at the Indiana Statehouse and on Capitol Hill. Dugger is a member of the National Agricultural Advisory Council for the Humane Society of the United States, and she re-established the Midwest Sustainable Agriculture Working Group in early 2019. Dugger is currently pursuing a Master of Public Health degree from University of Indianapolis, and when she isn't working, studying, or traveling, she enjoys life on a small farm in Morristown, Indiana, with her husband, Randy, and their dogs, cats, donkeys, goats, alpacas, chickens, and honeybees.
---
Danielle Diamond, Senior Director of Research & Resources

Danielle is an attorney, community organizer, and environmental policy advocate who has more than a decade of experience working to address the critical problems arising from industrial livestock production in rural communities. Her work on these issues began in Illinois, ultimately leading to consulting and managing community advocacy campaigns nationwide. Danielle has written extensively about industrial livestock production, co-authoring "Property Rights and Rural Justice: A study of U.S. right-to-farm laws" in Journal of Rural Studies in 2019, co-authoring "Where's the Farmer? Limiting Liability in Midwestern Industrial Hog Production" in Rural Sociology in 2013, and publishing "Illinois' Failure to Regulate Concentrated Animal Feeding Operations in Accordance with the Federal Clean Water Act" in the Drake Journal of Agricultural Law in 2006. Danielle is also the primary author of the pending U.S. EPA Citizens' Petition for Withdrawal of the Clean Water Act NPDES Program Delegation from the State of Illinois, which is based on the state's failure to appropriately regulate industrial livestock facilities. Danielle continues her work in environmental policy as a Research Associate with the Department of Anthropology at Northern Illinois University (NIU), a position she has held since 2007. Previously, Danielle worked in private practice, specializing in land use, zoning, and municipal law with the firm Diamond & LeSueur, PC. Danielle holds a Master of Arts in applied environmental anthropology with high honors from NIU and a Juris Doctor from the NIU College of Law.
---
Ashlen Busick, Senior Regional Representative
As the granddaughter of Terry Spence and neighbor of a massive hog operation, Ashlen has been immersed in the issues of factory farming from the age of five. She joins the SRAP team now, 20 years later, to lend her passion to the sustainable agriculture movement. Ashlen graduated with a BSBA from the University of Central Missouri and has worked as the Director of Fundraising and Development for the Central Missouri Christian Campus House. While in Warrensburg, she served alongside local nonprofits as the secretary for Johnson County Cares and helped organize various community events for people in poverty and for environmental sustainability. Her husband's hire as a high school choir director brought her back to North Missouri and provided an avenue for her to follow in her grandfather's footsteps advocating for small farmers.
---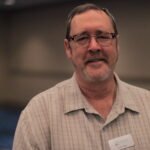 Scott Dye, Research & Reports Specialist
Scott owns a 130-year-old family farm along Willow Branch in northern Missouri, where he was raised. In 1994, Scott was confronted with the environmental, economic, and social impacts of animal factories when an 80,000-head hog factory, now owned by WH Group Limited, moved in next door. WH Group Limited, an international China-based meat conglomerate, now controls 25% of all U.S. pork production. Scott is a founding captain of Missouri Stream Team #714, a volunteer water quality monitoring group composed of local family farmers. The group has garnered multiple state awards for leadership, stewardship, public education, and outstanding service.
---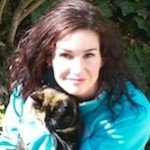 Tina Empey, Special Projects & Client Relations Manager
Tina grew up in Utah and though she is not a farmer herself, she comes from a long line of farmers and is an animal lover at heart. While earning her degree from  Weber State University, she became involved with Illinois Citizens for Clean Air and Water (ICCAW), where she conducted water monitoring training with people living in rural communities near CAFOs. Her experiences on the ground led her to focus much of her undergraduate work and research on CAFOs as a public health problem. She later joined SRAP, where she completed her internship on health departments and their involvement with the public health impacts of CAFOs. Outside of work, Tina is a huge fan of trail running and loves any activity that involves spending time outdoors and in the mountains.
---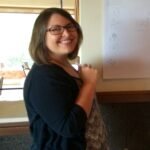 Katie Engelman, Operations & HR Director
Katie grew up in a small rural Illinois town. She attended college in Northern Wisconsin where she majored in Environmental Studies and Sustainable Community Development. She has spent many hours volunteering and learning on small-scale family farms throughout the Midwest. In 2013, Katie became an AmeriCorps VISTA service member, which brought her to Oregon to work with a regional food bank. There she helped operate a small urban farm with local teens.
---
Lynn Henning, Field Operations Team Director  

Lynn emerged as a leading voice calling on state and federal authorities to hold livestock factory farms accountable to water and air quality laws. With her husband, she farms 300-acres of corn and soybeans in  Lenawee  County, Michigan within 10 miles of 12  CAFOs. As a result of her work to stop pollution from factory farms and to hold state and federal agencies accountable to enforcing laws, Lynn won the 2010 Goldman Environmental Prize – the environmental equivalent of the Nobel Prize. When Lynn isn't testing water downstream of factory farms, she enjoys spending quality time with her grandchildren. Read more about Lynn Henning's Goldman Prize.
---
Karen Hudson, Senior Regional Representative
Karen lives on a fifth-generation family farm in west central Illinois. She is a graduate of Illinois State University and has a Bachelor's degree in Education. She is a Founder and past President of Families Against Rural Messes (FARM), a grassroots group that organized when industrial livestock factories targeted Illinois for expansion. She is also Co-Founder of Illinois Citizens for Clean Air and Water. Karen was appointed by an Illinois House Representative to be a member of the Illinois House/Senate Joint Livestock Advisory Committee in 1997. She was also on the Board of Directors of the Illinois Stewardship Alliance from 1997 to 2004 and was named "Conservationist of the Year" by the Heart of Illinois Chapter of the Sierra Club. Karen was interviewed by the Abraham Lincoln Presidential Library and Museum, where her experience working to protect communities from the damages caused by industrial livestock operations is now archived in the collection of oral history of agriculture in Illinois. In addition to being an activist, Karen is a mother and grandmother. She enjoys spending her free time with her grandkids.
---
Donald Hutchinson, Socially Responsible Food & Farm Network Coordinator
Donald Hutchinson grew up in rural southwest Virginia. For more than 20 years, he has been involved with environmental, animal welfare, and racial justice groups in various capacities, from organizing fundraising events to leading outreach efforts around racial justice issues. Donald has a BA in Geography and geographic information systems (GIS). In his current studies, he is exploring new ways to utilize GIS for social and environmental justice. While in graduate school at the University of Illinois, Donald worked with the Randolph Street Community Garden as part of a collaboration with the Urban Planning department. There, he approached the community garden program as a pathway to social justice for at-risk youth. His areas of study have included participatory GIS, scholar-activism, neoliberal governance, and race, racism and whiteness. Donald is currently residing in southern Maine, where he enjoys hiking, trail running, and cross-country skiing.
---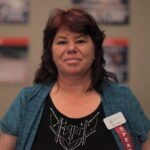 Maria Payan, Senior Regional Representative
In addition to her consulting work with SRAP, Maria is Executive Director and a founding member of Peach Bottom Concerned Citizens Group. She has worked for years to educate people about and advocate for socially responsible agriculture through forums, films, community events, and even after-school programs for children. Maria has been instrumental in working with communities to fight the expansion of industrial animal facilities throughout Pennsylvania, Delaware, Maryland, and New York. She is committed to keeping independent farmers viable, while striving to preserve our natural resources and rural heritage for future generations.
---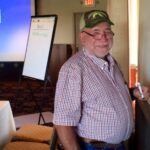 Chris Petersen, Senior Regional Representative
Chris has been involved in production agriculture for 40 years. He maintains a 30-sow Berkshire herd on his farm near Clear Lake, Iowa. When Chris began farming, he grew corn and soybeans on 400 acres. But the farm depression of the 1980s forced changes in his family's approach to farming and kindled his desire to become an advocate for family farmers. Chris is the past immediate President of the Iowa Farmers Union and is currently on the Farmers Union Board. He is also a board member of the Organization for Competitive Markets, Vice President of the Iowa Citizens Action Network, and a Producer Board Member of the Iowa Center of Agricultural Health and Safety. Chris also sits on the University of Minnesota's Animal Husbandry Committee and has been appointed to the Obama Administration's Agricultural Air Quality Task Force. Chris and his wife, Kristi, have two grown children and two grandchildren.
---
Ankush Sachdeva, Communications, PR and Media Manager
Born in rural India, Ankush was raised in an environment where humans related with the earth within a paradigm of symbiotic connectedness, kinship and affinity. Having led branding campaigns for corporations on the East Coast for a decade, Ankush sustainably farmed and raised livestock in a low-stress rotational-grazing system for six years in California. He focused on natural partnerships between the soil, plants and animals to grow healthy foods in a manner that nourished communities and local ecologies. As a communicator, Ankush enjoys creating narratives that help connect human-beings. His goal at SRAP is to build awareness and collaborative action by bringing positive attention to the disintegration of communities and habitat caused by industrial farming in rural America. He believes clean food systems and the preservation of rural lifestyles are vital to the health of the human experience and the planet. Personally, Ankush enjoys writing, Oregon beaches and playing guitar.
---
Julie Sanchez, Development Coordinator
Julie is a Colorado native and serves as SRAP's Development Coordinator. Julie has a background in international studies, graduating with a B.A. in International Studies from the University of Colorado at Denver. Julie has experience working in the legal field, serving as a Judicial Assistant for a district court judge. Julie also has experience living and working abroad, having served as an intern for the State Department in Brussels, Belgium, and having worked as an English teacher in Shanghai, China. From December 2016-March 2017, Julie lived and worked as a Ranch volunteer at an intentional community in Northern California. Today, Julie lives back in Colorado where she enjoys yoga, hiking, and writing.
---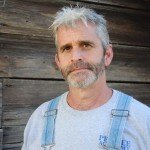 Craig Watts, Field Operations Team Director
Craig is a former contract chicken grower for poultry giant Perdue. He made headlines when he teamed up with Compassion in World Farming USA to expose animal issues rampant throughout the company's operations. Craig has been outspoken about the power of giant meat companies, giving testimony on Capitol Hill and sharing his story on the Farm Aid stage with musicians Dave Matthews, John Mellencamp, Neil Young, and Willie Nelson. Craig's story also appeared in the New York Times and on Tonight with John Oliver. Craig was named Whistleblower Insider's "2015 Whistleblower of the Year."