Welcome to SRAP Water Rangers
You've come here because you want to make a difference in your health, your environment, and your community. We want to help you do just that.
Welcome to SRAP Water Rangers.
Factory farms or concentrated animal feeding operations (CAFOs) continue to expand in rural communities across our country. It's a national epidemic that shows no sign of slowing. Instead, factory farm sitings, construction, and operations are escalating across the nation at an alarming rate. And as these industrial, polluting businesses take root and multiply on the American landscape, they bring the risk of massive contamination of the environment and precious natural resources in the communities they occupy. First among these damaged elements: our water.
As far too many know too well, rural residents living downstream from factory farms are on the front line of a water pollution crisis — one that threatens to disrupt and destroy the health, lives, and livelihoods of those in their path. For rural residents, the introduction of a factory farm into their lives is nothing short of a nightmare. It changes everything. And while it's a tremendously hard position to find oneself in, it's also the best position to be in to hold these operations and their owners accountable for the damage they do.
SRAP Water Rangers provide tools, information — and hope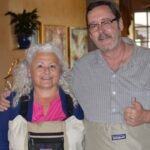 The SRAP Water Rangers program provides these CAFO-affected neighbors with invaluable information and tools to watchdog, document, ground truth, and leverage resources to hold polluters accountable to state and federal environmental laws.
If you are accepted into the SRAP Water Rangers program, our experts will come to your community and provide you and your neighbors free training that will include:
classroom training and background on the importance of water monitoring;
training on the proper science-based methods of obtaining and handling water samples properly to ensure integrity in the sampling;
information and training on using certified labs for testing; and
boots-on-the-ground practical training, which will include training on using indicator test strips to determine whether more aggressive sampling may be warranted.
One of the most valuable resources that SRAP Water Rangers receive is hands-on, ongoing support from our team. You'll have the full backing of an experienced national nonprofit dedicated to the mission of helping communities challenge CAFOs and their destructive impacts. In addition, SRAP Water Rangers across the country will have the opportunity to connect with one another to share tactics and strategies, and provide moral support. This will be an ever-widening nationwide community network that possesses the power to create national dialogue and convert that conversation into local action.
For more information on water monitoring and the SRAP Water Rangers program, visit our FAQ page.

About the SRAP Water Rangers trainers
Lynn Henning and Scott Dye oversee the SRAP Water Rangers program. Both come with extensive experience and background in agriculture, factory farms, and water quality issues. This experience includes first hand understanding of what it means to live in the shadow of a CAFO; Scott's family farm outside Unionville, Missouri sits adjacent to 80,000 hogs, owned by Smithfield, while Lynn's south central Michigan family farm is surrounded by 12 mega-dairies within a 12-mile radius.
Before joining SRAP, Scott and Lynn both worked for the Sierra Club's Water Sentinel Program.  During his time at the Sierra Club, Scott directed the organization's water program, where he expanded the work to include projects in over 50 communities across the country. Lynn's tireless work to monitor pollution-runoff from factory farms in rural Michigan led to a state crackdown on polluters. In 2010, Lynn's work was recognized when she earned the 2010 Goldman Environmental Prize (North America). You can read more about Lynn and the Goldman Prize here.
Both Scott and Lynn learned from hard, personal experience the importance of water quality monitoring as a powerful tool for holding polluting factory farms accountable in their own communities.
Why is water monitoring a valuable tool in your factory farm fight?
When animals were removed from the land and confined to buildings, the natural use and purpose of manure was changed. Once a valuable nutrient for pastures and crops to grow, manure has become waste that must now be disposed of.
In a CAFO, the manure from animals becomes a concentrated soup of toxic waste that sits untreated in manure cesspools until it can be emptied onto neighboring fields.  And when factory farm operators spread manure on neighboring fields at levels that are above agronomic rates, manure runs off into local waterways, making those waters unsuitable for recreation and, in many cases, uninhabitable for fish and other aquatic life.
The U.S. Environmental Protection Agency's Clean Water Act  of 1972 prohibits the illegal discharge of pollutants into waterways of the U.S. It's the law of the land and one every industry must comply with. Yet some industries — including CAFOs — consistently attempt to bypass or avoid the restrictions that are necessary to maintain healthy waters and waterways. And in an overworked, understaffed, and stretched-thin system, these efforts to avoid EPA regulation are often rewarded with a lack of proper oversight and enforcement of federal law. Factory farms are far too often left to operate unfettered by regulation, damaging water quality and impairing water resources in rural counties across the nation.
With the hands-on training that comes from participation in the SRAP Water Rangers program, downstream residents have an opportunity to reverse the impact of CAFO-borne water pollution. It's an essential community role that upholds one of our nation's most basic and necessary environmental safeguards. When factory farms discharge illegally, SRAP Water Rangers are the citizen-scientists who test, document, report, and hold accountable CAFO-operating bad actors to state and federal environmental laws.
The SRAP Water Rangers program  
The SRAP Water Rangers program was created to train and assist all citizens to empower themselves and their communities with important tools and critical information to begin implementing a water monitoring plan. After receiving training, new Water Rangers will be equipped with:
aerial photographs and maps identifying key pollution discharge points;
an understanding of how to develop baseline data and when they should be monitoring; and
a water testing kit, which will include indicator testing strips and the information necessary to determine if there is a discharge.
If a discharge occurs, downstream neighbors will receive training on how to document the discharge, perform additional monitoring, learn how to contact local officials, and build a record.
Is my community a good fit for SRAP Water Rangers training?
If your community has an existing factory farm that you believe poses a threat to your local waterway or drinking water source — or if you are concerned about a new factory farm attempting to be sited in your community, the SRAP Water Rangers program could be for you. To be considered for the program, you will need to file a Request for Help form through our hotline or by sending an email here.
Enjoy a slideshow from trainings in North Carolina, South Dakota, Michigan and Indiana
Will we be coming to your community next?